Remembering Steve Dobrow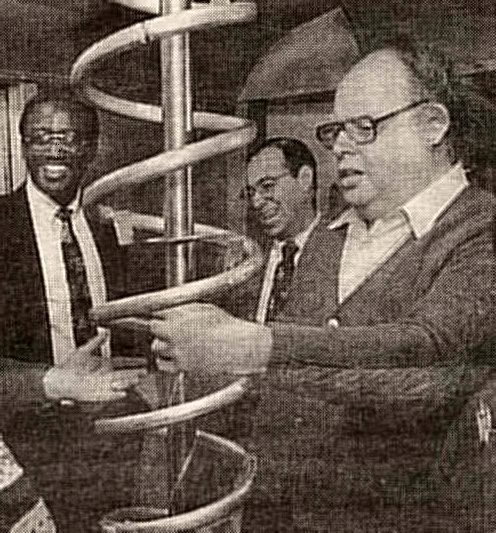 Dr. Steve Dobrow, co-founder and President of the Committee for Better Transit (CBT), passed away at age 58 on January 13, 2002. Dr. Dobrow and the CBT, founded in 1963, became one of the strongest and most learned voices in transit advocacy in the New York region. Dr. Dobrow, shown at right in the picture at right, was a longstanding professor of electrical engineering and department head at Fairleigh Dickinson University in New Jersey. He devoted almost all of his spare time to pressing the MTA, elected officials and the media to advance well thought out improvements to the public transit system. He sent literally thousands of letters over thirty years, and published an advocacy newsletter for CBT, "Notes from the Underground."

George Haikalis had the great pleasure of collaborating with Steve on a number of projects -- including advancing a cost-effective, but world-class, rail transit access system for Kennedy Airport. More recently, Steve had devoted a great deal of effort to establishing a working group of transit activists to develop a plan for "through-running" LIRR-NJ Transit trains at Penn Station.

Steve greenlighted the founding and publishing of the New York Streetcar News under the aegis of the Committee for Better Transit.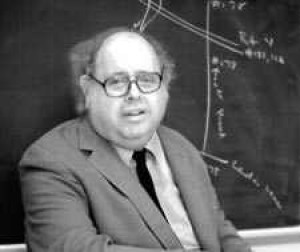 We will greatly miss Steve Dobrow. His legacy of a better transit system benefits millions of riders everyday in the metro NY region. Rest - and ride - in peace, Steve, we will never forget you.

To memorialize Steve's good works and to continue his and CBT's efforts on behalf of better transit, the CBT board and friends of Steve are considering options for CBT's future, and for preserving and organizing Steve's substantial collection of books, papers and 30-year archive of Notes from the Underground. In the interim this web page can serve as a base for CBT reorganization. We would welcome suggestions, ideas, volunteers and funding. Please contact George Haikalis, President of the Institute for Rational Urban Mobility.
---
© Copyright 2009. All rights reserved. Auto-Free New York.