AFNY home page
Last update:
August 3, 2004.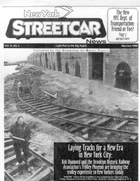 Light Rail Transit in NYC:
The Carrot and the Stick

Perhaps the most important way to reduce car use in NYC is to replace car and bus lanes on city streets with light rail transit tracks. Modern, low floor light rail transit (LRT) vehicles are the up-to-date version of streetcars, which at one time were the dominant mode of surface public transit in NYC and most other cities in the U.S.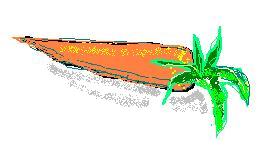 LRT combines the "carrot" of pleasant, attractive public transit with the "stick" of reduced space for motor vehicles.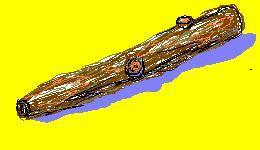 Numerous studies have shown that even without new transit service, when space for cars is reduced, motor vehicular traffic also decreases. By adding better transit as well, overall mobility is improved, with positive gains for livability and economic well-being of communities affected. On busy streets In Manhattan, where pedestrians outnumber motor vehicles by a ratio of five to one or more, creating auto-free light rail boulevards produces an even more attractive urban setting. Auto-Free New York and affiliated organizations are advancing a number of proposals for re-inventing the streets of NYC. Perhaps the longest-running proposal, and the most advanced, is a plan for LRT on 42nd Street. We invite you to read our Introduction to streetcars, and to take a closer look at the 42nd Street plan, and other terrific LRT proposals, via the links below. Athough NYC, still controlled by motorists' and taxi interests, remains mired in car traffic, smog, crashes and political denial, websites like Light Rail Now show us how more sophisticated, innovative and democratically run cities in the US are moving forward in a substantial way right now, with light rail to improve their quality of life and reduce the harm that cars inflict on their urban areas.
---
1A. Light Rail for 42nd Street
Probably the longest running show in town! Beginning in 1978, a proposal for a surface light rail transit line was advanced by retired ad exec and civic benefactor Fred Papert. By the early 1990s, a more detailed plan was inching its way through the city's byzantine environmental and land use machinery. In January, 1994, to help better inform the communities that would be served, of the benefits of light rail transit, the Committee for Better Transit launched its newsletter, the New York Streetcar News. This widely distributed newsletter tried to balance the opposition from a few apparently well-connected critics, some of whom filed a lawsuit in an attempt to derail this substantial investment in public transportation. The project was overwhelmingly approved by the City Council in 1994 by a vote of 49 to 2.

But the 42nd Street light rail project subsequently lost momentum when transportation advisors to then-Mayor Giuliani suggested (incorrectly, we believe) that the cost of relocation of utilities, like phone lines and power cables buried in the street, was seriously underestimated. (For a comprehensive archive of articles on the 42nd Street proposal from the NY Streetcar News, from 1994 throught 1998, see our Trolleys on 42nd Street page.)

More recently, the Institute for Rational Urban Mobility, Inc. (IRUM), the parent organization for Auto-Free New York, has sponsored a renewed effort to gain support for the light rail proposal on 42nd Street. Check the Vision42 website for details!

1B. Light Rail for Manhattan's Far West Side
In addition to the vision42 light rail proposal above, other transit elements described here would greatly enhance the far west side of the 42nd St. area. Click here to read IRUM's statement at the Hudson Yards Scoping meeting. 2. Village Crosstown Trolley Coalition
Hoping to gain momentum from a successful launch of the 42nd Street light rail line, a group of transit advocates in Greenwich Village launched an effort to replace the much-loved, but painfully slow M8 crosstown bus with a modern neighborhood trolley. The plan calls for a surface light rail line in an auto-free Christopher St./8th St./St. Marks Pl. corridor. The line would extend from the Hudson River Park to the East River Park, serving a busy tourist corridor with lots of pedestrians. The Coalition's quarterly newsletter Making Tracks and other information about light rail transit is available on their Village Crosstown Trolley Coalition (www.geocities.com/broadway/2888) website. 3. Second Avenue -- Subway and/or light rail transit
Without substantial funding, the dream of a Second Avenue subway on Manhattan's east side will remain just that! IRUM's proposed 2nd Avenue light rail line could be built much sooner, at a tenth of the cost. Surface light rail could serve as the "local" tracks of the subway until the other two tracks are added underground, in the future. Read the details in our essay, Ghost Train: the Second Avenue Subway. 4. Liberty Loop -- Light Rail for Lower Manhattan
Long before the terror attacks of September 11, the Committee for Better Transit and IRUM proposed a surface light rail loop in Lower Manhattan to link the tourist attractions and ferry terminals on the periphery of the World Financial District. (A version of this proposal, which was the cover article in the May/June 1995 New York Streetcar News, will be posted here soon!) A key element of this proposal is an auto-free Fulton Street with a light rail line connecting the South Street Seaport with the redevelopment at the World Trade Center site. The line would use an auto-free Water Street and a right of way along West Street to complete the loop. This proposal is described in IRUM's May 23, 2002 proposal for rebuilding Lower Manhattan. 5. Light Rail Transit in the Lincoln Tunnel
The Lincoln Tunnel consists of three separate tubes. Compared to spending billions of dollars on a new tunnel that would take ten years or more to build, a tunnel conversion would be relatively easy. The proposal would convert only the northernmost tube to LRT as a way to give commuters on both sides of the Hudson an alternative to the chronic and wasteful traffic jams that characterize the current system. The new track would connect NJ's Hudson-Bergen Light Rail Line with a new 42nd St. trolley, creating an instant success that would be hailed throughout the country! This proposal first appeared in the New York Streetcar News In March, 1995. Read the details in our essay, Crossing the Hudson by Streetcar. 6. Light Rail Transit in the Gowanus Corridor
The Gowanus Corridor refers to the elevated highway over Third Avenue in Brooklyn, connecting the highway from the Verrazano Bridge north to the Brooklyn Battery Tunnel and the Brooklyn Queens Expressway at Cobble Hill. To replace the crumbling elevated Gowanus Expressway, the Committee for Better Transit proposed a light rail line and new subway extension through the Battery Tunnel in the July 1994 Streetcar News as an update to a plan which appeared in the Auto-Free Press in January 1993. This is a very complex plan for a complex corridor and so there have been delays in preparing this proposal. Please bear with our volunteer structure! For now here is a bird's-eye view map of the proposed rail connections in the corridor. With rail in the Battery Tunnel, a stop could easily be built for Governors Island, where the current tunnel ventilation system's exhaust pipe now stands. 7. Light Rail Transit for Staten Island's North Shore
A light rail line could be relatively easily built on Staten Island's North Shore using the existing right of way and even some of the old stations along the route. This article first appeared in the January 1995 New York Streetcar News. 8. Brooklyn City Streetcar Company page
A new independent company has sprung up to create a streetcar line along the Brooklyn waterfront near the Brooklyn Bridge.
---
© Copyright 2004. All rights reserved. Auto-Free New York.