Penn Station Metro-Hub
Figure Two: Proposed Track Layout
This view shows the proposed track layout at Penn Station from overhead, with 33rd Street across the top edge, and 10th Avenue along the left edge, with three distinct groups of tracks: TOP GROUP: the top group of tracks in the diagram are LIRR's, connecting to the West Side Yard on the edge of Manhattan. It would be quite simple, and very cost-effective, to install a passenger platform/terminal station on one edge of the West Side Yard, allowing rail access to the Hudson River.
CENTER GROUP: The center group of tracks (platforms are shown in solid black) are for trains running east/west to and from NJ and Long Island (and on north to the Hell Gate Bridge, for New England).
BOTTOM GROUP: The bottom group of tracks are stub-end tracks for Metro-North's Hudson Line and Empire Service.
---
---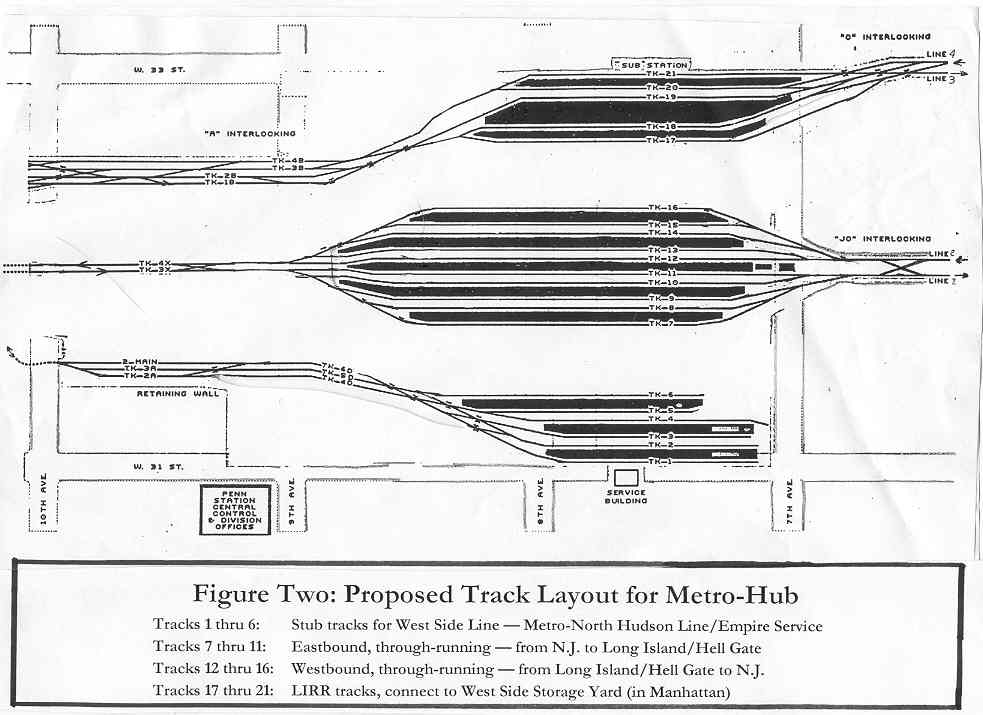 ---